About Mike Reyfman Photography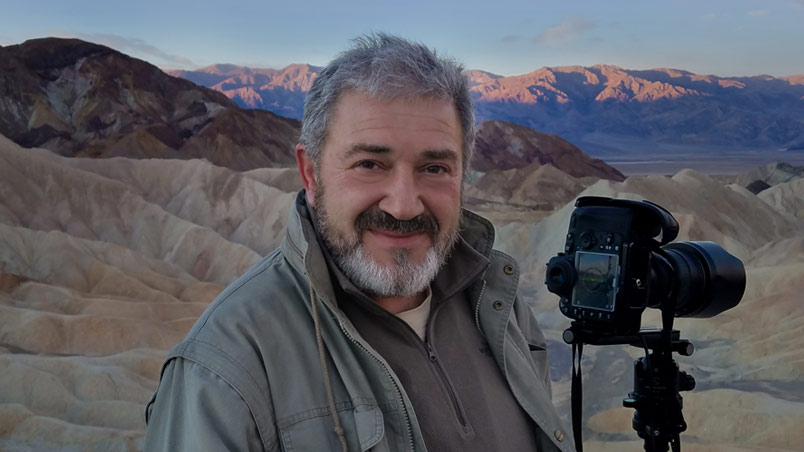 Mike Reyfman is renowned landscape and nature photographer. He was born in Ukraine and moved to United states in January 2000. Mike has been awarded for his photography in the prestigious international photography competitions. His photographs have been used extensively worldwide in calendars, books, magazines and advertising industry. He has written numerous articles on travel and landscape photography and has been teaching photography for many years. Mike is the founder of WORLDPHOTOTRAVELS.COM
which runs photography workshops around the globe.
His works were exhibited at Smithsonian National Museum of Natural History in Washington DC, the open air exhibition on the prime outdoor places in Moscow and St. Petersburg, travel photography exhibitions at Sheremetyevo and Domodedovo International Airports etc. In addition, Mike has an experience as photography competition judge and worked as a Jury member at WorldPhoto 2008, Global Arctic Awards 2012 and Patagonia Photo Awards 2017.
When the great place, right moment, favorable light and sharp eye find each other — the photo is born.
© Mike Reyfman